Great pattern
Purchased this as a more advanced pattern to stitch. Love the design
extremely meditative
This pattern is so gorgeous, the fabric is great- especially with the Olympus threads. I find this style of stitching extremely meditative.
Love Kaza Guruma Samplers
This is the third one I have purchased and I am excited to work on it! I love these designs and the light fabric it is printed on. I really love these!!
So FUN!
I am currently working on this pattern with navy thread. I think I will make it into a simple pillow when I finish it. So much fun. I'll be sad when it's done. But I can't wait to start a new Sashiko pattern.
Lovely!
Really nice fabric and a very clear stitching pattern. Great quality!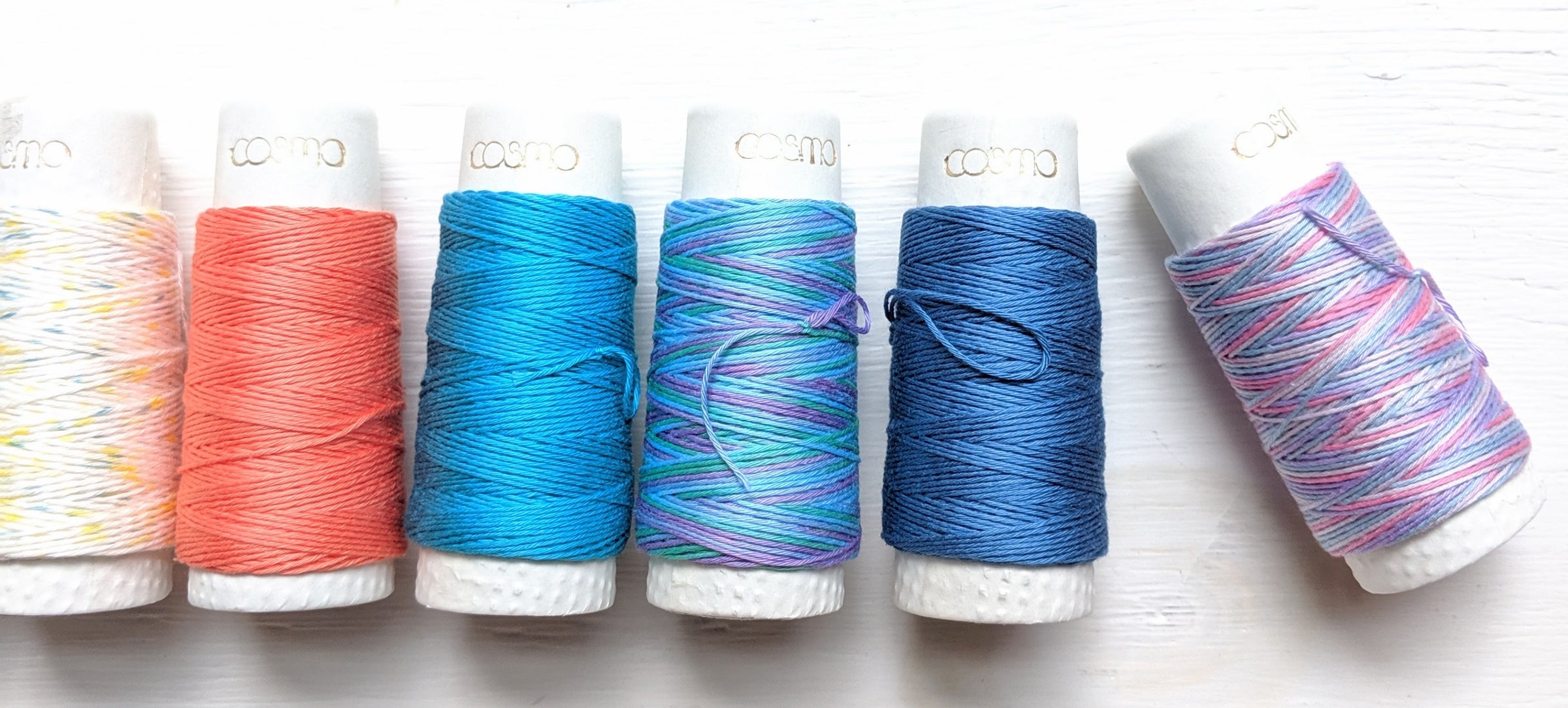 Ready, set, stitch!
Spark Your Journey
We are a Latina-owned, family-run needlework shop bringing you premium hand embroidery and Sashiko supplies from all over the world. Our biggest joy is finding the tools and rare gems that'll make your creative journey a happy one. 
Learn More