Karen & Jasmine
I love Claudia's sashiko classes. Claudia simply has a way of making you feel comfortable and confident in the skill. Her classes progress at a comfortable pace, and her camera views help you to view the skill in real time. Also, I love that Claudia provides you the history of your craft to assist you in understanding how the skill developed. We love her classes and would love to have even more available in the future!
A New Favorite
I loved taking this class! It was informational, but also fun. I was able to follow along to learn the basics, but I loved that we also spent a little time learning how to make our own designs. I spent the rest of my day after the class playing with the techniques I learned. I know I will be continuing to use what I learned here for a long while. It's too fun not to!
Another Great Class!
I have taken Sashiko 101 and 102, but I still learned so much. The class took us beyond the "how to" but to the history and how to design your own patterns. Claudia's teaching method is concise, organized and patient. She takes the time to answer everyone's questions. Even a beginner to Sashiko will be able to Kugurisashi..
Sashiko 103 Class
This was an excellent class. Claudia is a patient teacher who doesn't mind how many questions you ask. The information was clearly presented, and I was able to follow along successfully. I'm delighted to have more knowledge about sashiko.
Sashiko 103 Great class
I have been waiting/wanting to learn this technique. The class was very informative. Now I can start the project that I purchased not knowing what I got myself into. Claudia is a great teacher!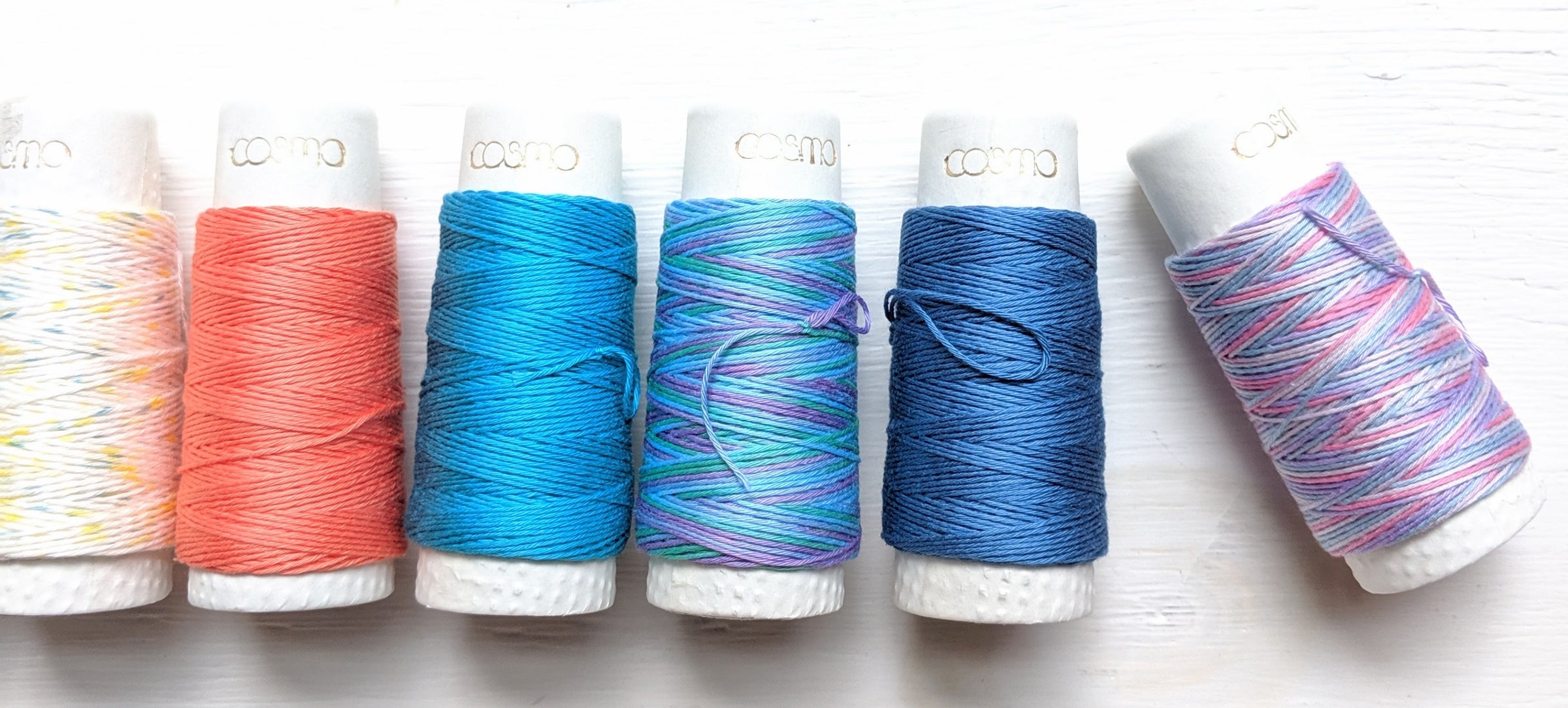 Ready, set, stitch!
Spark Your Journey
We are a Latina-owned, family-run needlework shop bringing you premium hand embroidery and Sashiko supplies from all over the world. Our biggest joy is finding the tools and rare gems that'll make your creative journey a happy one. 
Learn More