Doesn't match photos
I loved the look of these, especially the striped sequins. The mixture must have been changed by the manufacturer because I had ZERO striped sequins in my tin. Also, the leaf shapes are green, rather than the blue pictured.
Other than those two disappointing flaws, the sequins are nice and a good quantity.
Thank you for letting us know that the manufacturer has changed the contents of the tins since sending us the product photos. We will request updated product photos as soon as possible.
Beautiful Assortment!
I haven't used anything from this item but it is a combination of beautiful blues!
Doesn't match photo. The photo (and the description on the brand's website) says this should include striped sequins. My tin had no striped sequins. Also the leaf shapes were green rather than blue.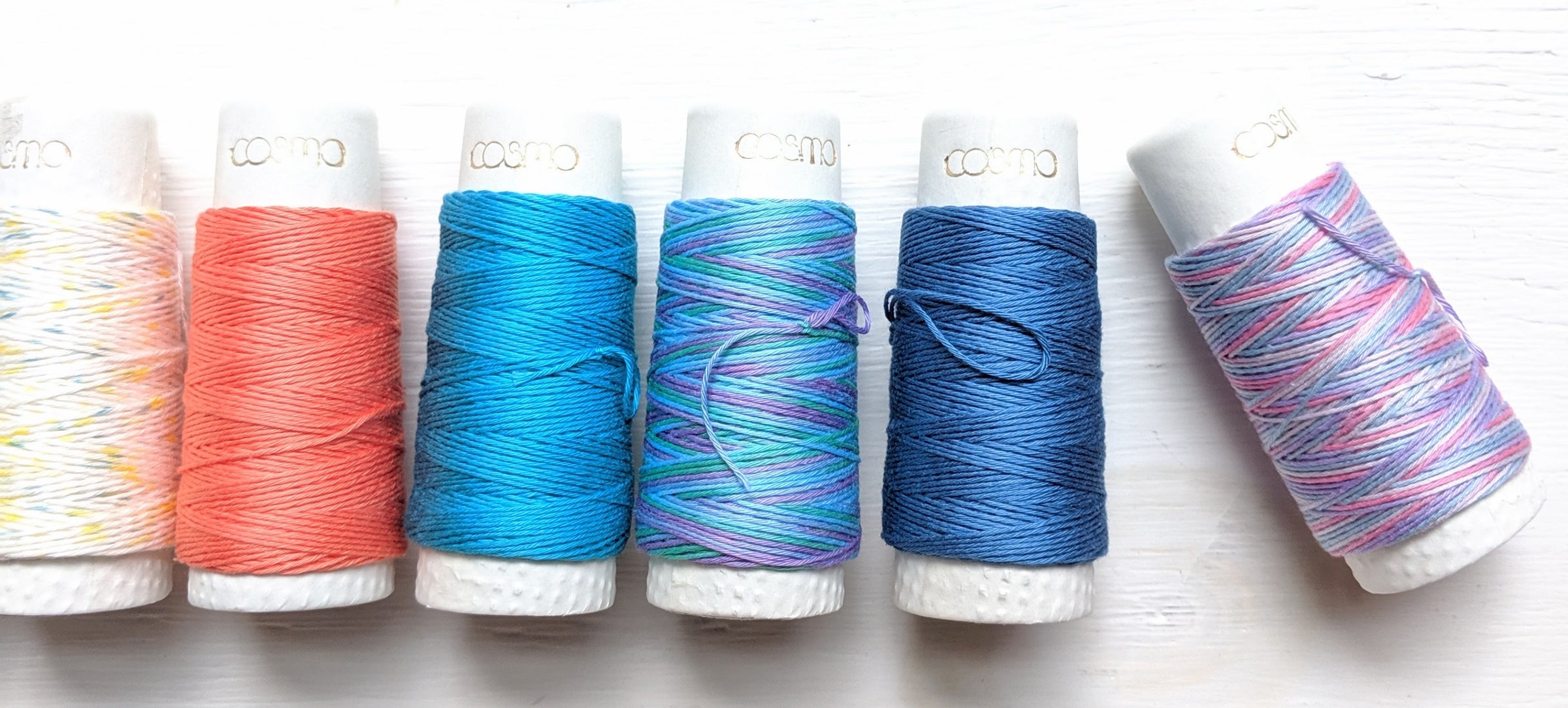 Ready, set, stitch!
Spark Your Journey
We are a Latina-owned, family-run needlework shop bringing you premium hand embroidery and Sashiko supplies from all over the world. Our biggest joy is finding the tools and rare gems that'll make your creative journey a happy one. 
Learn More