Cosmo Embroidery Floss Sampler Pack - Feminine
I really like cosmo floss. These packs are the best!
Cosmo Sampler Floss Feminine
Gorgeous Cosmo Floss!! Shines like No other! I so recommend these floss! You will never want any other. Snugglymonkey.com is the Best to order from. She has a Great Conversion Chart!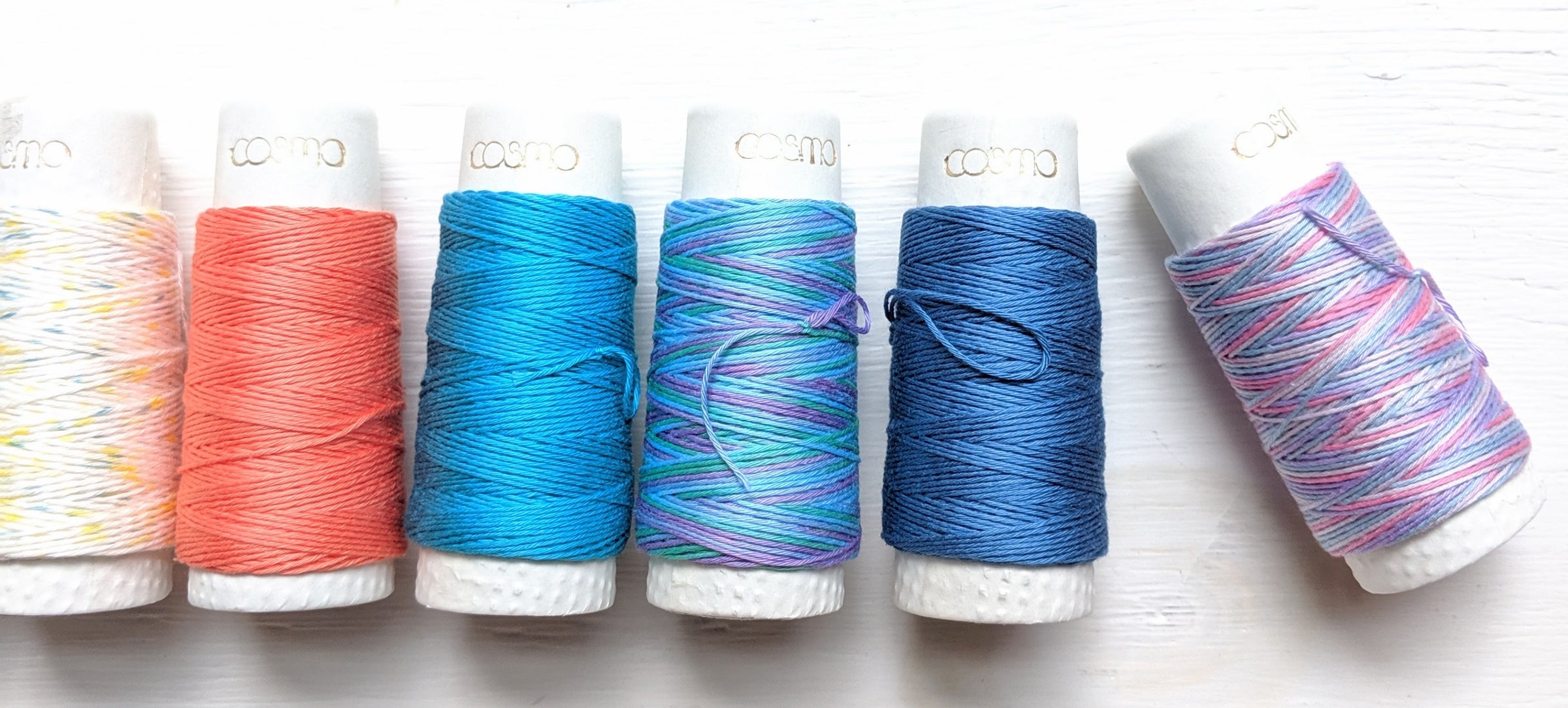 Ready, set, stitch!
Spark Your Journey
We are a Latina-owned, family-run needlework shop bringing you premium hand embroidery and Sashiko supplies from all over the world. Our biggest joy is finding the tools and rare gems that'll make your creative journey a happy one. 
Learn More