Handiest hoop ever
I have been embroidering for 50+ years. Grew up on the round wooden hoops and graduated to the plastic ones. Always found them a bit fiddley and frustrating but didn't know there were other options. Saw this and gave it a try and I adore it. Fits my hands well and doesn't strain them to hold or to reach to the middle with my non-working hand to support the stitch. It does have a small work area if you are only using one unit but they can be added together to make a larger area but for me that would got back to taxing my hands. No catching the thread on the tightening mechanism. Tightening is as simple as rotating the sides and gives you lots of control based on how thick your fabric is and how tight you like your fabric. Highly recommended.
Qsnap
I'm looking forward to using this on my next counted cross stitch project. It will be easier to hold and leave less marks than a hoop.
Perfect for Hand-quilting a Crazy Quilt
This is perfect for doing the embroidery on a (very thick) crazy quilt with different textures. The hoop prevents any of the fabrics from pulling or getting marks. And it's very light and easy to handle. Magnificent!
Never get your thread caught on that pesky knurled knob again!
I don't know why it took me decades to try a square frame but I'm not going back. The thread just glides off of it, doesn't get caught on the hardware and there are no splinters in economy wood to catch the fibers and split them. This is one of those "why didn't I know about this earlier?" moments. The speed boost alone is worth it and it is also much easier for my hand to hold. So far neither cross stitch nor quilting fabrics have slipped in the frame for me. Recommend you try it!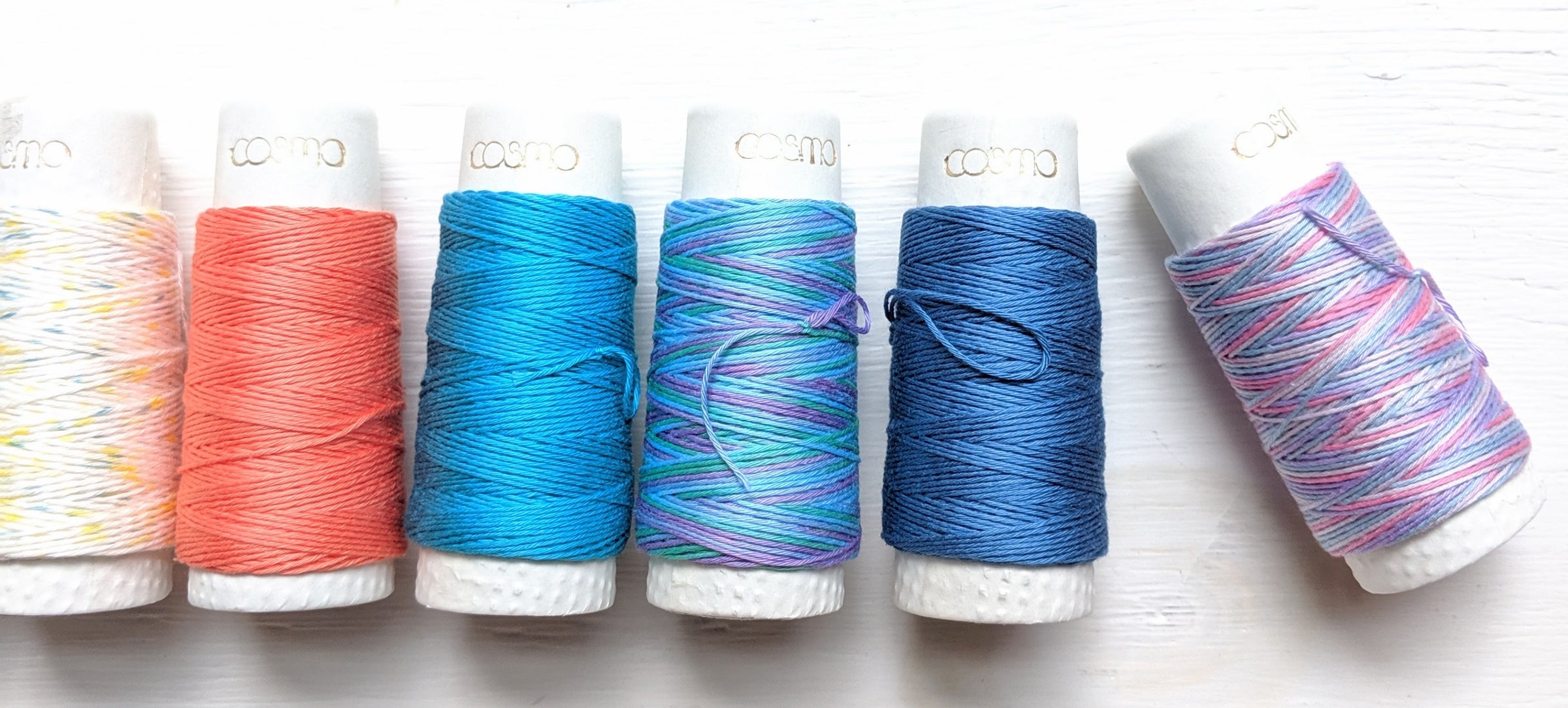 Ready, set, stitch!
Spark Your Journey
We are a Latina-owned, family-run needlework shop bringing you premium hand embroidery and Sashiko supplies from all over the world. Our biggest joy is finding the tools and rare gems that'll make your creative journey a happy one. 
Learn More