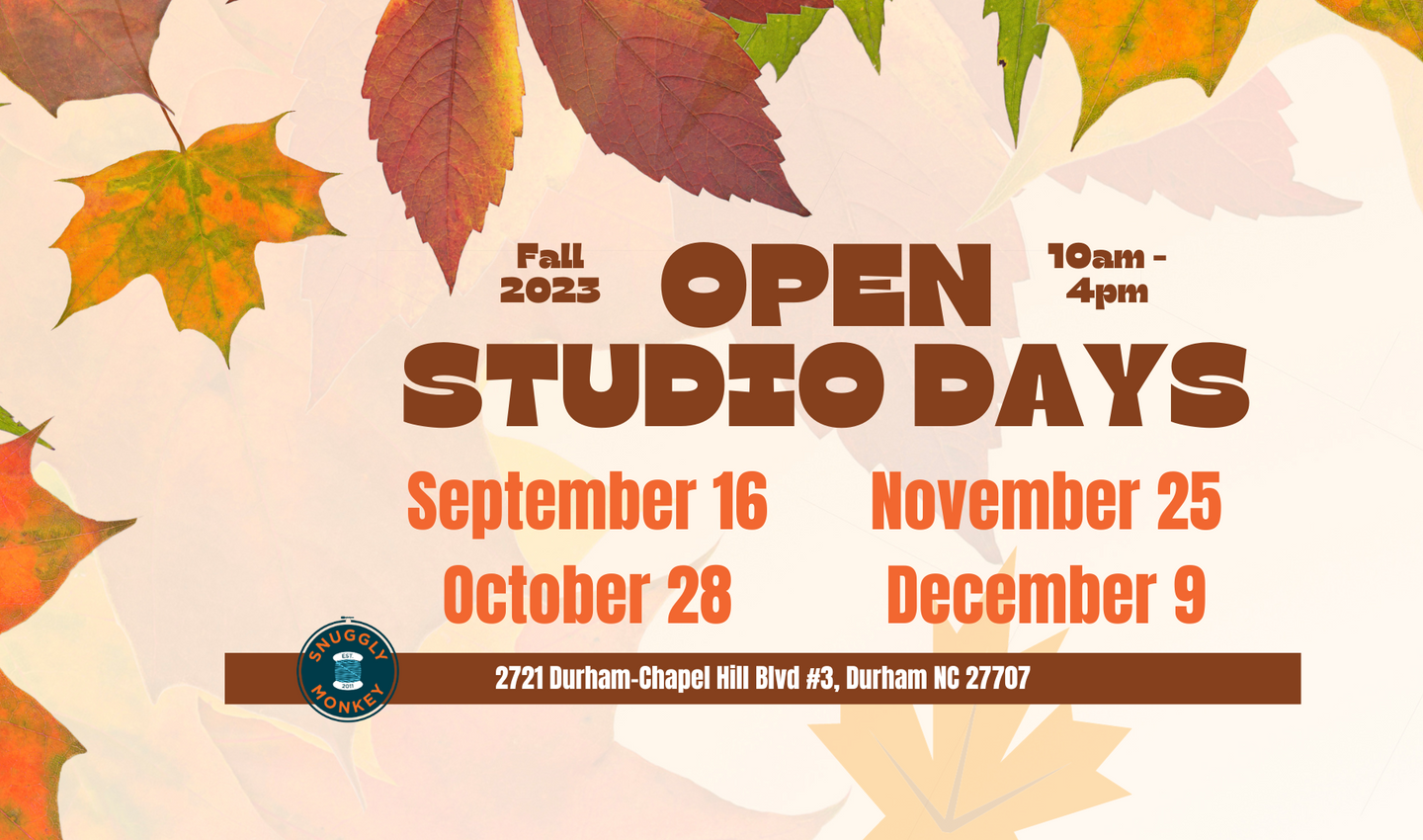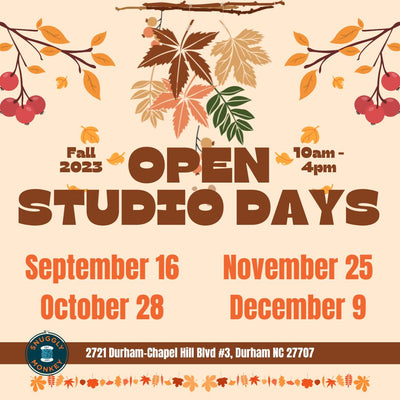 Not Your Average Retail Shop
Snuggly Monkey is primarily an online shop, so we do not have regular retail hours. However, we do open our Studio to the public once each month. During our monthly Open Studio Days, you are welcome to stop by and shop in-person from 10am-4pm. Or, you can schedule a private shopping appointment at anytime.
Shopping Appointments
Book a private shopping appointment to stop by the Studio in between Open Studio Days and shop in-person.
Local Order Pick Up
Once you receive your Order Pick Up confirmation, schedule a time to stop by and pick up your order.
Get Ready for your Visit!
Think of the Studio as a nicely organized shipping warehouse for our online business. As such, none of the items in the shop have price tags, but we are happy to help you look up prices during your visit. We are also cashless, but gladly accept all major credit cards, Apple Pay, GPay or Venmo. We look forward to welcoming you to the Studio!