Variegated Game Changer
The variegated floss is amazing. I used 8024 to create the green leaves and they look spectacular. So much better than I thought I could do. I love the saturated hues and the sheen. Forget DMC, Cosmo is the only way to go.
This worked so well for my project that I may end up collecting all the seasons colors! They are lovely.
Floss revelation
I had only used DMC floss before this. This floss has great luster and doesn't tangle. I can't wait to try more colors.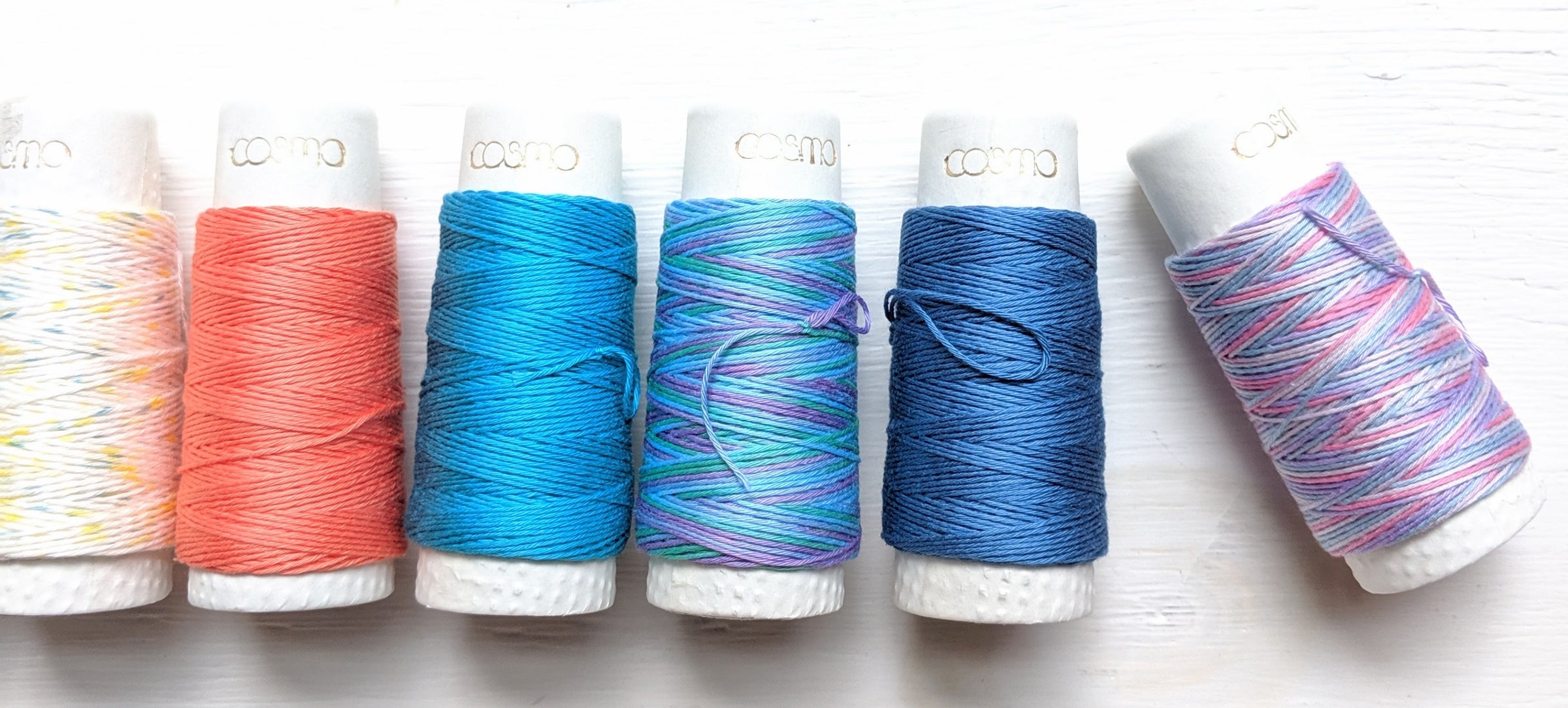 Ready, set, stitch!
Spark Your Journey
We are a Latina-owned, family-run needlework shop bringing you premium hand embroidery and Sashiko supplies from all over the world. Our biggest joy is finding the tools and rare gems that'll make your creative journey a happy one. 
Learn More