My favorite
I love the thicker sashiko thread. It's like the country sashiko thread that's a little thicker. Perfect colors too.
Kogin thread
I really like the small packages of Kogin thread. Years ago I stitched Kogin and now want to revisit it along with my Sashiko work.
Beautiful
Beautiful colors, such a nice treat to have a selection of nice threads to choose from for my newest project at any given time.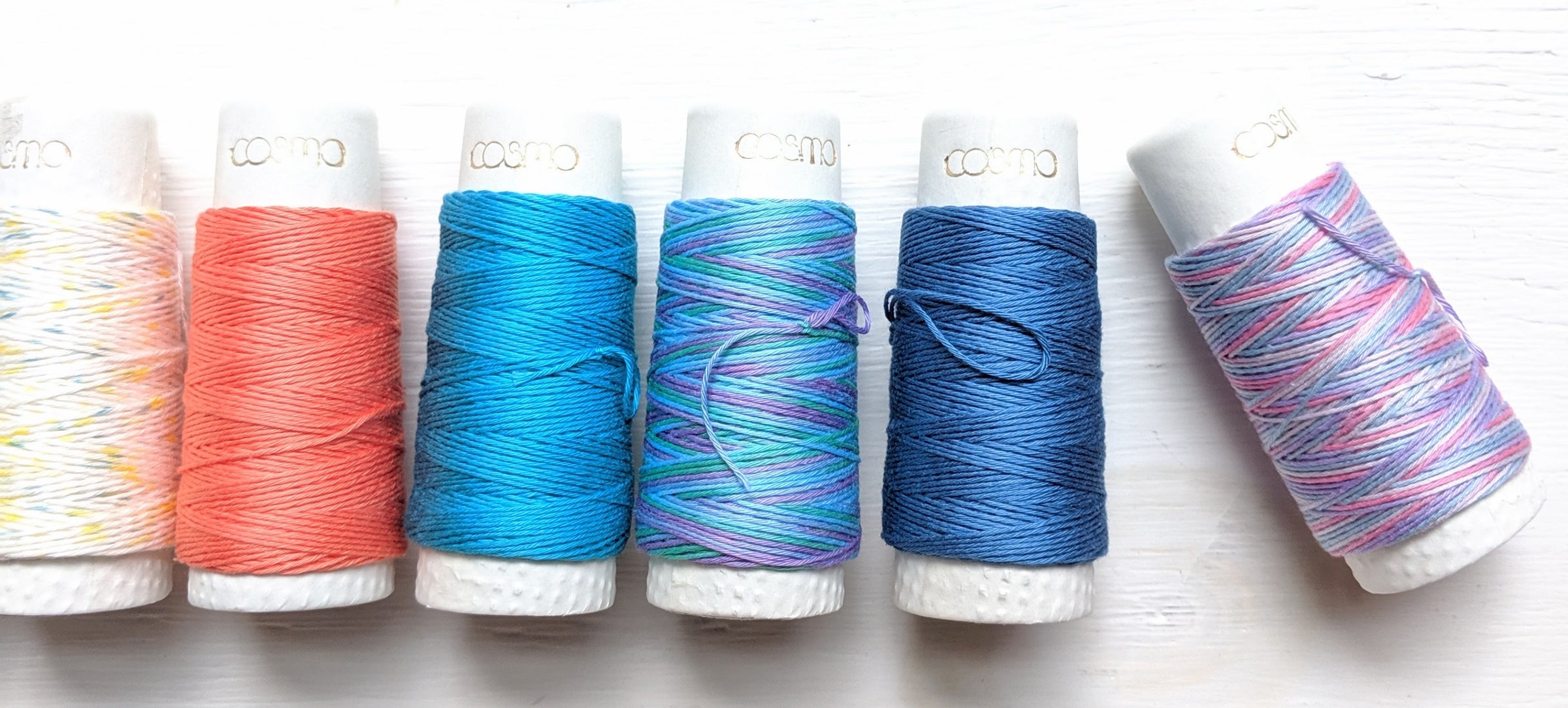 Ready, set, stitch!
Spark Your Journey
We are a Latina-owned, family-run needlework shop bringing you premium hand embroidery and Sashiko supplies from all over the world. Our biggest joy is finding the tools and rare gems that'll make your creative journey a happy one. 
Learn More