Helpful!
These are helpful to have on hand to help grip needles - I slip them on when I'm having difficulty pulling a needle through. The opening makes them a bit more breathable than other items like this. They do run slightly on the smaller size, so even though I would consider myself to have relatively small hand these are quite snug, but I think they will stretch slightly over time and be just right !
Handy!
These are great for pulling a needle through multiple layers of fabric. They fit my fingers just right, but I they definitely aren't one size fits all. For the price it's worth giving it a try, and I'm glad I did
Good little tools
These are nice to have on hand for pulling needles out of tight spots. My only problem is I tend to misplace them. Other than that, a good notion to have on hand.
be gentle
These are great needle pullers but you have to be gentle. Unfortunately one of my needle pullers tore while putting it on my finger.
Too small
I love the idea of these and they definitely keep my fingers from getting sore, but they don't fit me that well. After wearing them more than a few minutes, my finger tips get tingly and I have to take them off. I don't think it said in the listing but this set comes with a small and a medium size, medium and large would fit me better. I'll be looking for a different kind but if you have smaller fingers these would be great!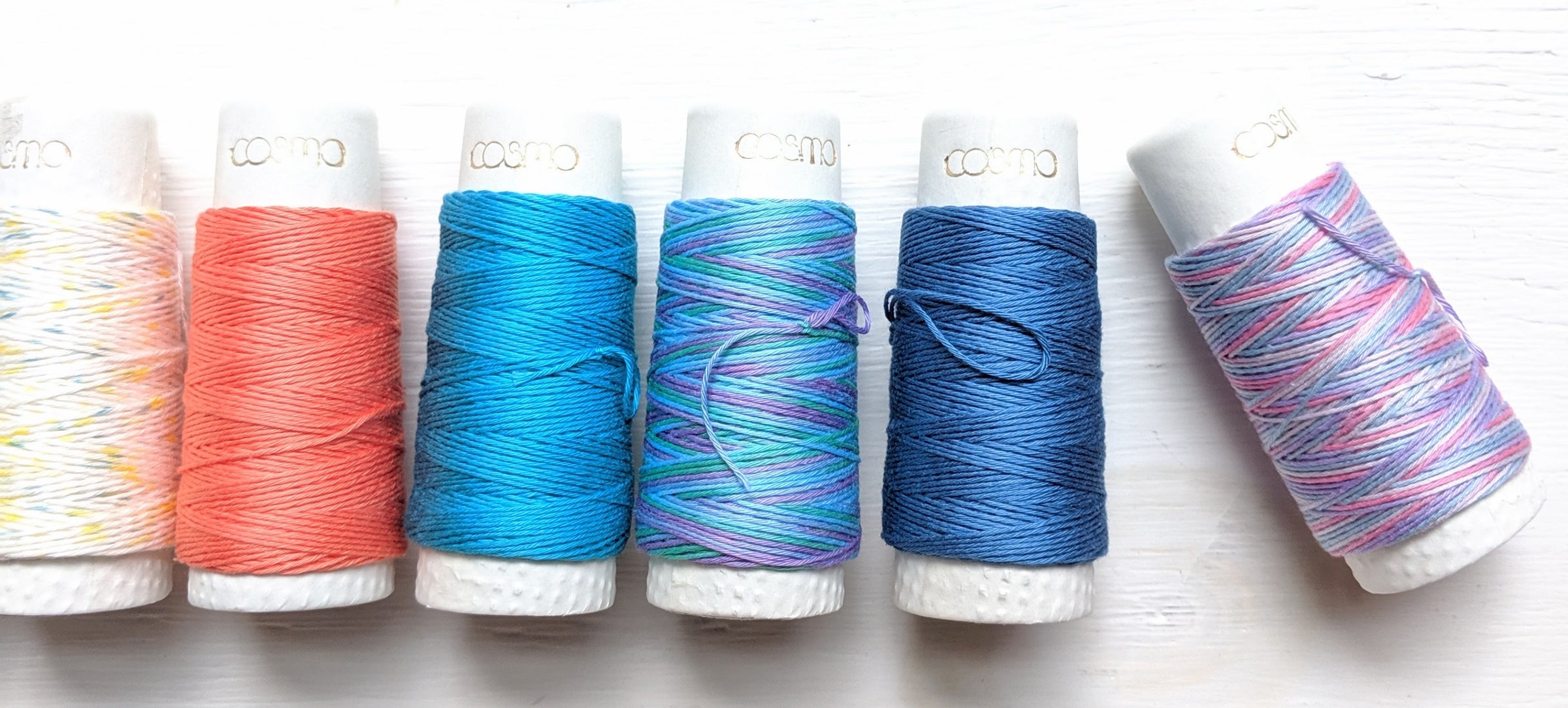 Ready, set, stitch!
Spark Your Journey
We are a Latina-owned, family-run needlework shop bringing you premium hand embroidery and Sashiko supplies from all over the world. Our biggest joy is finding the tools and rare gems that'll make your creative journey a happy one. 
Learn More