Southwest sashiko thread
Looks like a desert scene. Such beautiful colors!!
Such gorgeous colors!
This beautiful collection would look good on so many kit background colors. They're just lovely!!
Beautiful colors and thread
Love the colors, can't wait to get started on my project using these!
Beautiful color collection
I purchased these for my first attempt at hitomezashi. They worked very well and are especially easy to work with.
perfectly coordinated
I'll be honest, sometimes I just love it when all the work is done for me. Case in point, this fabulous set of threads already put together and perfect for the Four Seasons sashiko sampler I bought though the colors are so lovely together I can see this set being used in plenty of other sashiko projects. Olympus threads are great to work with and give a nice, well-defined line in my stitching projects. Couldn't be happier with this set!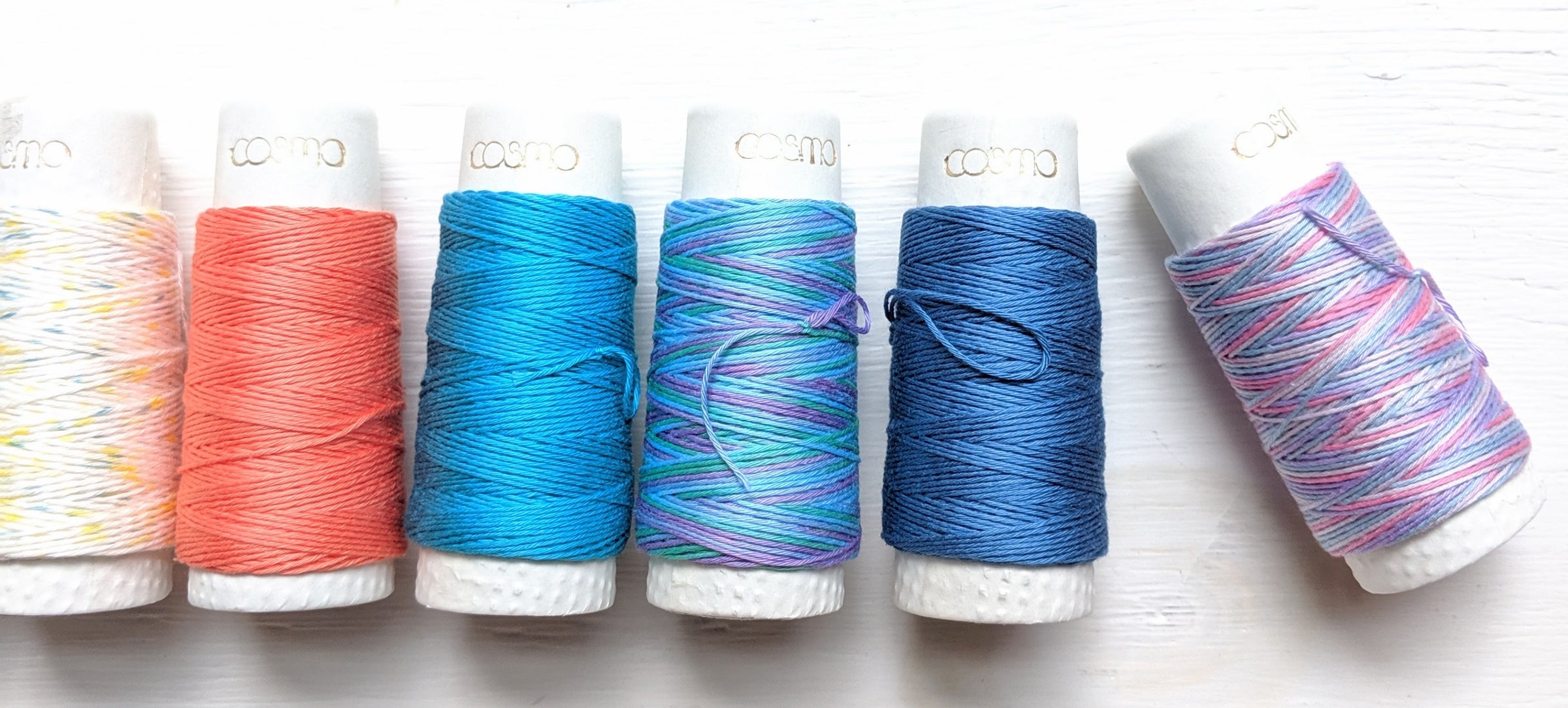 Ready, set, stitch!
Spark Your Journey
We are a Latina-owned, family-run needlework shop bringing you premium hand embroidery and Sashiko supplies from all over the world. Our biggest joy is finding the tools and rare gems that'll make your creative journey a happy one. 
Learn More