Amazing
Pictures don't do this gorgeous thread any justice! Vintage but not bland that's for sure. This is easy to work with and you can't beat the sheen.
Beautiful !!
I bought the set of 6 vintage color threads. These are 3 ply, not dividable and are the most beautiful silks I have ever stitched with-leaving stitches with a lovely sheen. I've already ordered several more colors. And I'm old enough to remember when all thread came on wooden spools--The perfect touch for such fine thread. You will not be disappointed.
BEST.THREAD.EVER
Absolutely love this thread .... it is the best I have used ... I slow stitch and sashiko ... perfect for these !!!
Soie Perlee vintage set
Beautiful set. These colors are soft and really have a vintage vibe. The silk thread is so easy to work with. I would love to have every color!!! Give these silk threads a try. You will be glad you did.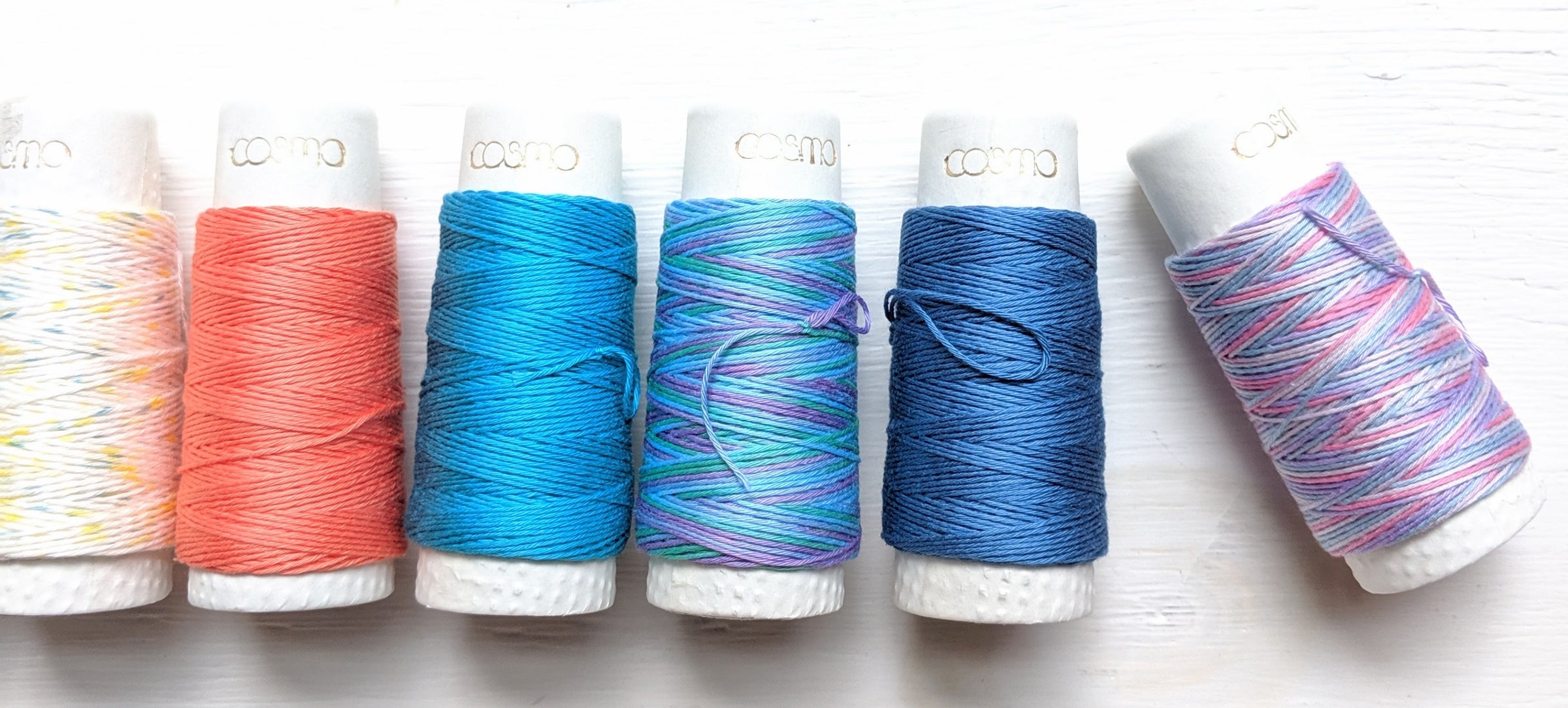 Ready, set, stitch!
Spark Your Journey
We are a Latina-owned, family-run needlework shop bringing you premium hand embroidery and Sashiko supplies from all over the world. Our biggest joy is finding the tools and rare gems that'll make your creative journey a happy one. 
Learn More