Sublime Stitching at it's colorful best!
This is just such a warm colorful package of thread! It's beautiful and reminds me of so many vacations wonderful vacations, I haven't quite decided yet what I want to embroidery with these... perhaps I should record all of these and buy more!
What I think
Love this set buy it beautiful colors
Great colors
Quality thread- no knotting. Love the colors!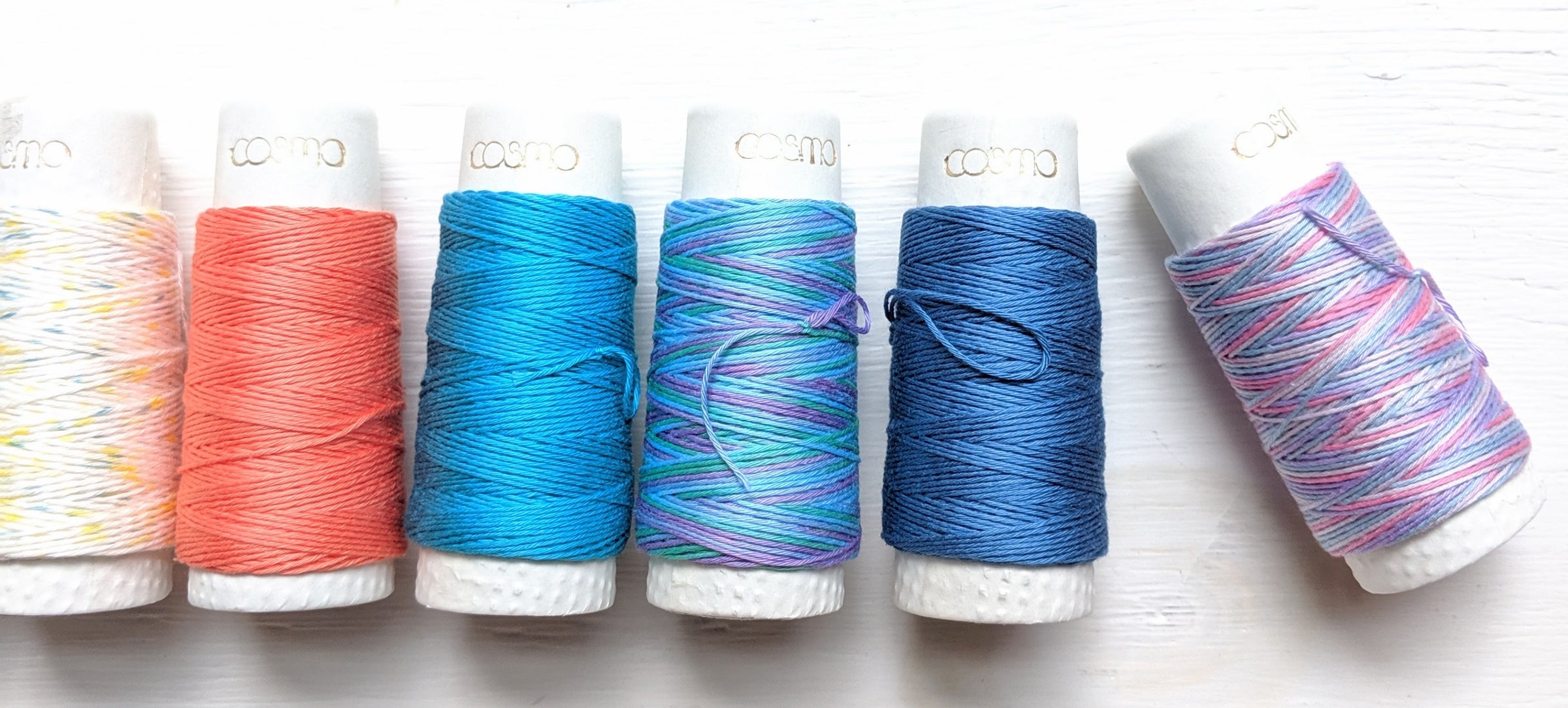 Ready, set, stitch!
Spark Your Journey
We are a Latina-owned, family-run needlework shop bringing you premium hand embroidery and Sashiko supplies from all over the world. Our biggest joy is finding the tools and rare gems that'll make your creative journey a happy one. 
Learn More