Beautiful for sashiko stitching
I love variegated threads, so for my first sashiko sampler, I wanted to use this thread, the texture is very pleasing and the colors so deep. I went through almost a whole skein of this and will definitely be ordering more to have on hand for future sashiko stitching! Highly recommend this quality thread.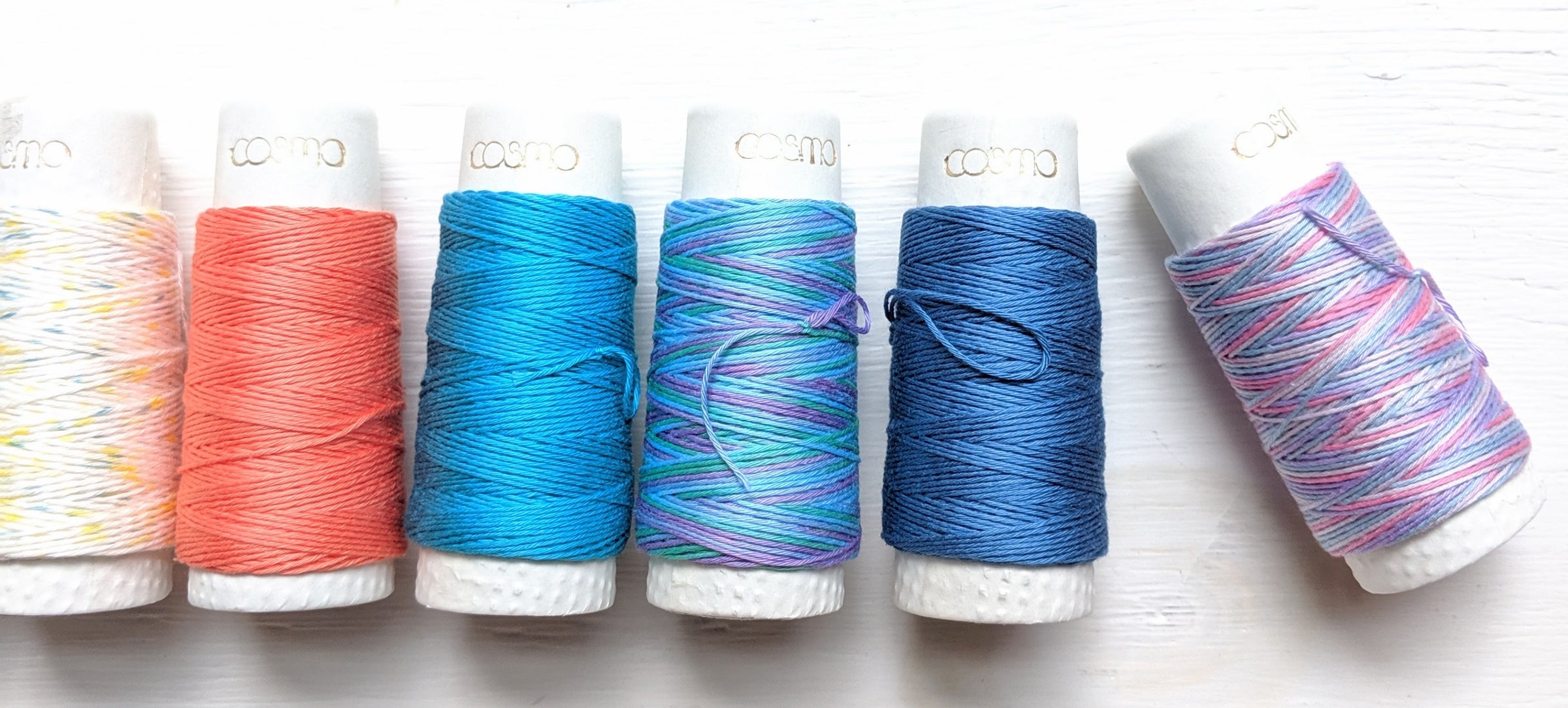 Ready, set, stitch!
Spark Your Journey
We are a Latina-owned, family-run needlework shop bringing you premium hand embroidery and Sashiko supplies from all over the world. Our biggest joy is finding the tools and rare gems that'll make your creative journey a happy one. 
Learn More