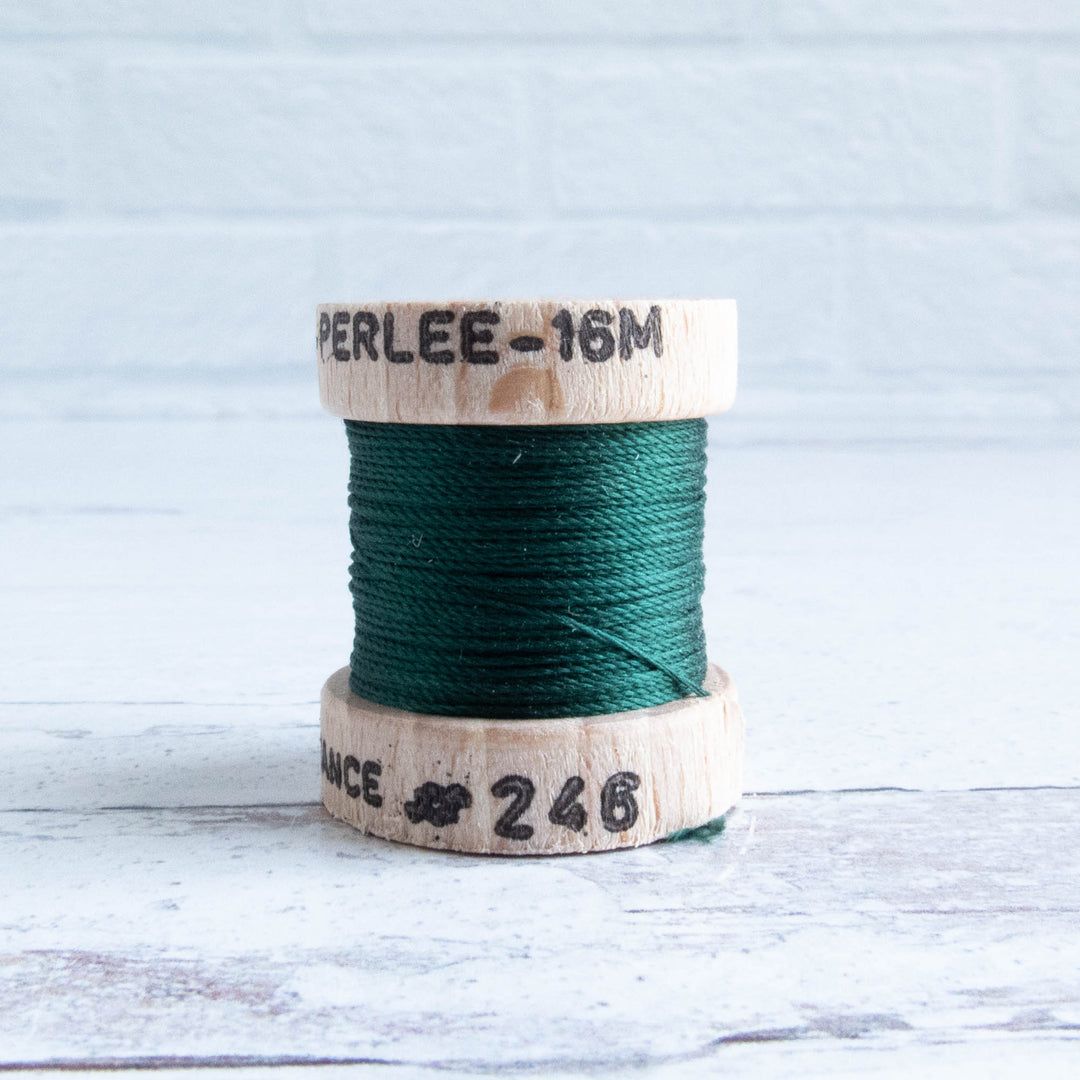 Soie Perlée Silk Thread - Green (246)
---
In stock, ready to ship

Inventory on the way
Au Ver a Soie's Soie Perlée is a 3-ply twisted filament silk that is smooth, soft and lustrous. This single stranded thread is non-divisible with a thickness between Size 8 and Size 12 perle cotton. Unlike Perle Cotton thread, Perle Silk (Soie Perlée) expands to fill a stitched area when light tension is used. Soie Perlée has a natural sheen that can hold up to canvas work without losing its luster. Each charming wooden spool has 17.5 yards (16m) of thread and can be used for a wide variety of stitch work, including hand embroidery, cross stitch, needlepoint, tassel making and more.
PRODUCT DETAILS:
:: Au Ver a Soie Soie Perlée (Perle Silk Thread)
:: Color: Green (246)
:: 17.5 yards per spool (16m)
:: Soie Perlée does not have an industry standard thickness, but falls between a size 8 and size 12 perle cotton
:: Wooden spool has a notch to secure thread from unraveling

Free US shipping on orders over $75
Orders placed Monday - 12pm EST on Friday are typically shipped within 24 hours. Orders placed after 12pm EST on Fridays will be processed and packed on the following Monday (or the next business day on holidays).