Great selection!
These beautiful balls of thread are so convenient. And necessary for the finer sashiko work.
Wonderful set
Great colors, and a wonderful set of thread for all my sashiko projects.
Beautiful assortment
As I started my Sashiko journey, I wanted to try out a bundle of threads. The rose-red is the perfect accent color on any beige or off-white fabric; it isn't terribly bright but just the right shade to compliment the fabric. Highly recommend and can't wait to dig into the pink, purple, green, and off-white on the cherry blossom sampler (also available on this site! Search for "Large Sashiko Sampler - 4 Panel Cherry Blossom Tree").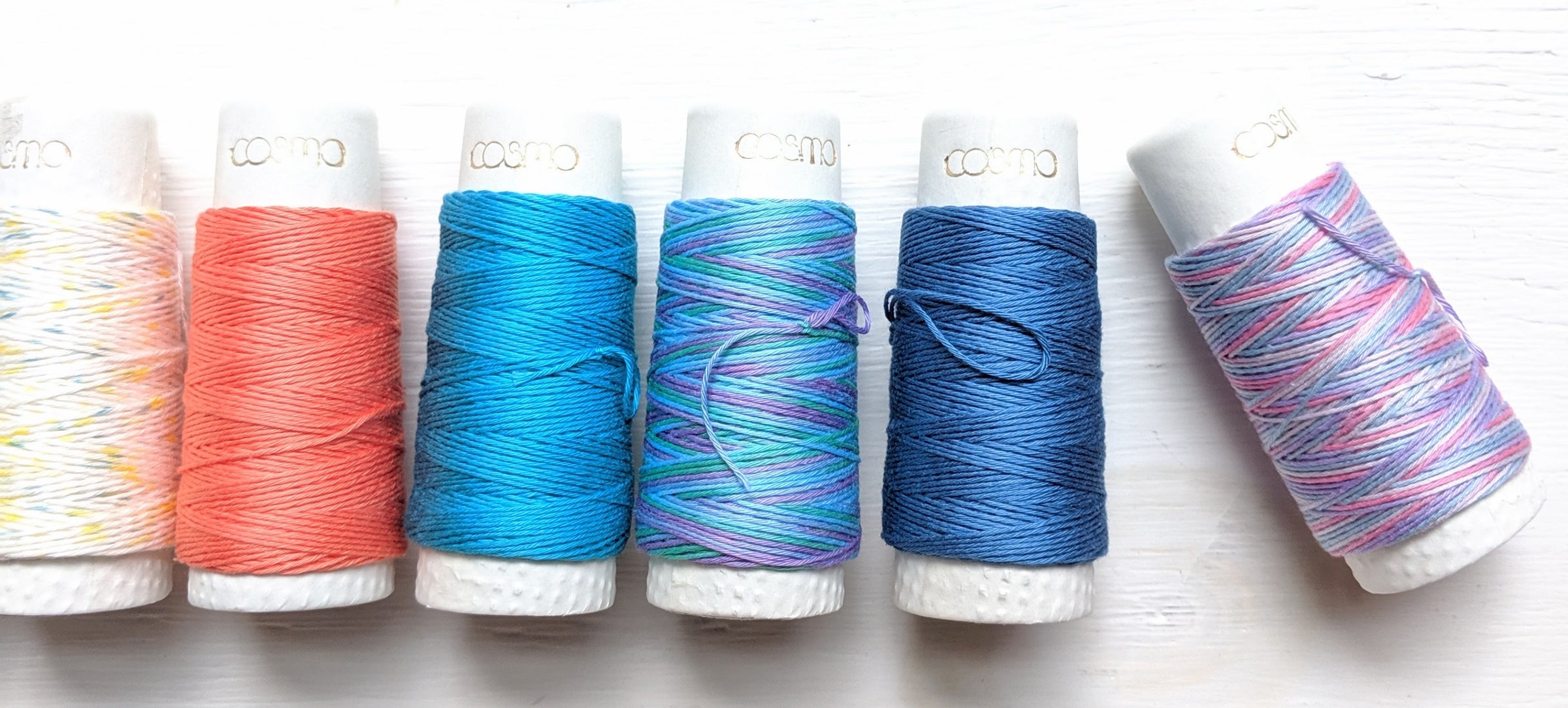 Ready, set, stitch!
Spark Your Journey
We are a Latina-owned, family-run needlework shop bringing you premium hand embroidery and Sashiko supplies from all over the world. Our biggest joy is finding the tools and rare gems that'll make your creative journey a happy one. 
Learn More