Dropcloth Samplers Weeks Dye Works 2 Strand Floss Collection
Total gamechanger! Love how I don't have to pull apart floss. The packaging is cute, and the colors are vibrant. Would purchase again!
Second purchase!
This is my second purchase of these threads-they are so easy to work with and I love that each strand is equal to 2!
Game Changer!
Love the weeks dye works thread as one strand equivalent to 2. There are so many beautiful colors. Easy to work with this thread.
So pretty!
This thread is gorgeous and I'm loving that it came through ready to sew. No skein! It's super smooth. Great packaging,
I can't say enough good things.
Service is outstanding. Shipping is quick. Beautiful offerings that keep me inspired during shelter-in-place. These are weird times. Snuggly Monkey makes it less weird.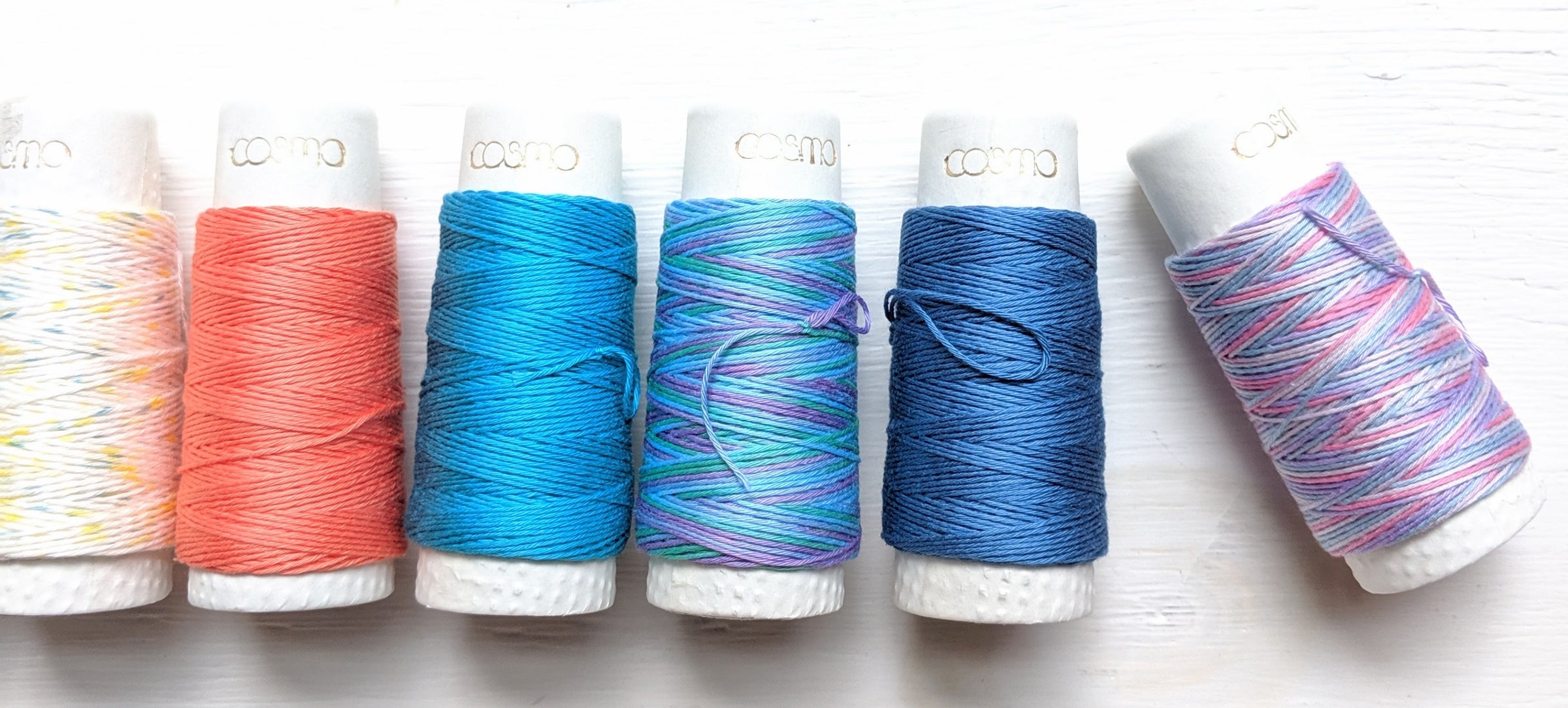 Ready, set, stitch!
Spark Your Journey
We are a Latina-owned, family-run needlework shop bringing you premium hand embroidery and Sashiko supplies from all over the world. Our biggest joy is finding the tools and rare gems that'll make your creative journey a happy one. 
Learn More