A little more complicated than I anticipated
The project comes as a sheet of paper with half devoted to minimal directions and half as line drawings that you have to cut out, trace onto the felt and cut out again. I would have been so much happier if the pattern had already been printed on the felt so the whole instruction sheet could have been devoted to more thorough. Once it's done it is lovely I just needed a bit more handholding on the construction.
Fun little project!
Im a pretty middling level of skill in needlecraft and this hit the right spot - not too challenging but not the easiest either.
The directions were clear, though beginner sewers should note that the felt pieces are not pre-cut nor drawn. You'll need to use the paper templates provided to cut your pieces and then embroider free hand.
Don't worry, tho - you get plenty of materials, more than you'll need, which leaves you the opportunity to make mistakes or add your own embellishments. (I added some extra felt rolls to the telescope to make it more obviously a telescope, for example.) It even includes a ribbon if you want to make it an ornament, though there were no directions for that specifically.
The design is particularly charming. I really enjoyed the spirals and the fact that they looked more organic due to the freehand nature. I think my only gripe is that this bunny has two arms and two lovely ears, but only one foot. I can only imagine he is intended to be viewed from the side. If I'd paid more attention, I might have adjusted the design a hare (get it?) and crafted two feet out of felt for him instead.
Still, I'm very happy with my new little rabbit friend and i definitely got my money's worth in materials and time spent!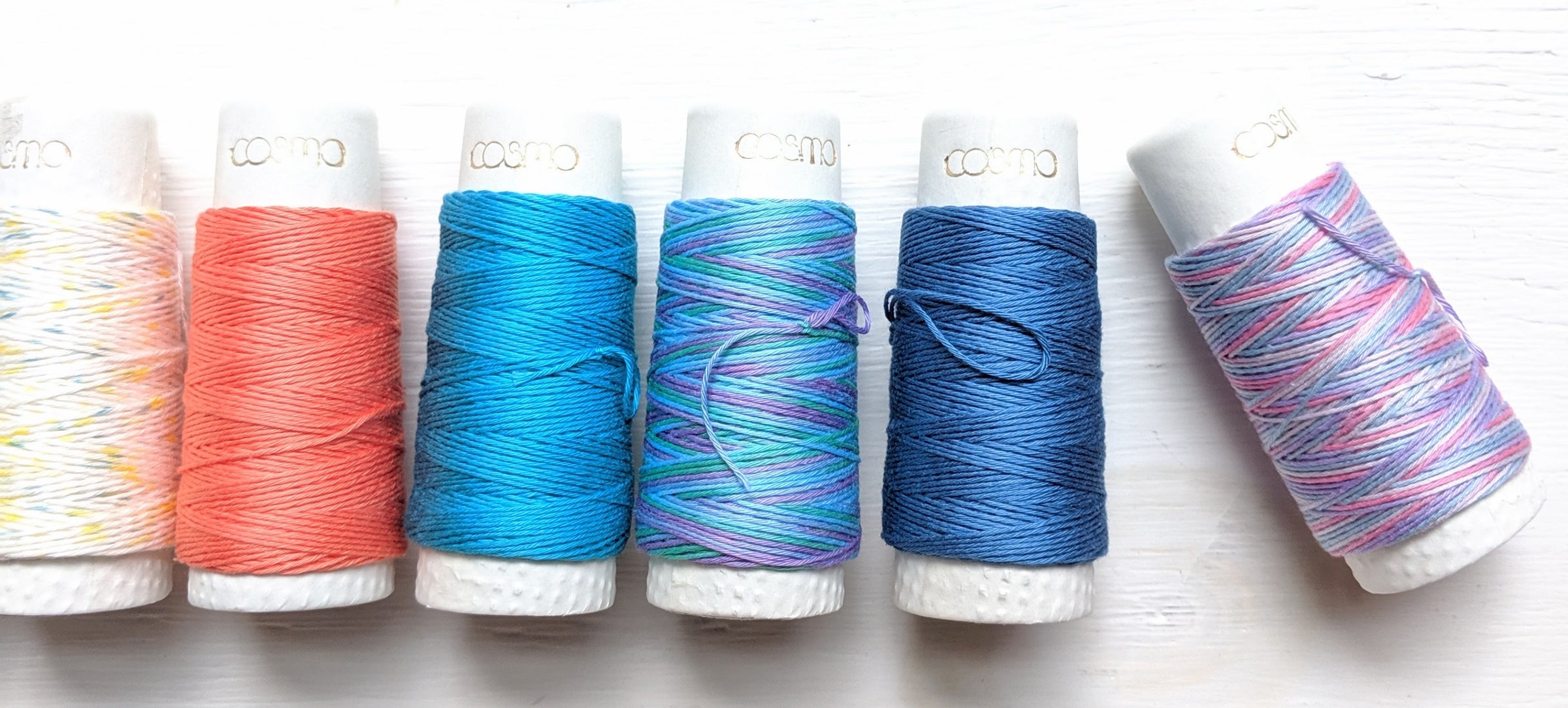 Ready, set, stitch!
Spark Your Journey
We are a Latina-owned, family-run needlework shop bringing you premium hand embroidery and Sashiko supplies from all over the world. Our biggest joy is finding the tools and rare gems that'll make your creative journey a happy one. 
Learn More