Lovely and quick stitch, tricky fabric
Purchased and stitched this at my daughter's request. I enjoyed the pattern and the colors. Taking a star off for the fabric texture, which disturbed the fibers of the thread and made it knot up far more than I've experienced before. The pattern was also printed somewhat lightly on the fabric and the texture made it difficult to see at times. Overall a lovely pattern and finished piece.
Beautiful and Soothing
I was concerned with just 2 colors I wouldn't like this one as much as others but I LOVE it. It's very soothing to work on. The only reason it's 4 and not a 5 is because there is a border that's not shown and it is closer to the edge than I prefer. Other than that it is beautiful.
Beautiful & Delicate
I was a little worried that the gold thread would be "brassy" but it's not...phew! Such a beautiful and delicate decision. Look forward to getting it on the hoop and stitching soon.
Happy Shopper!
Quality materials Excellent instructions = beautiful finished product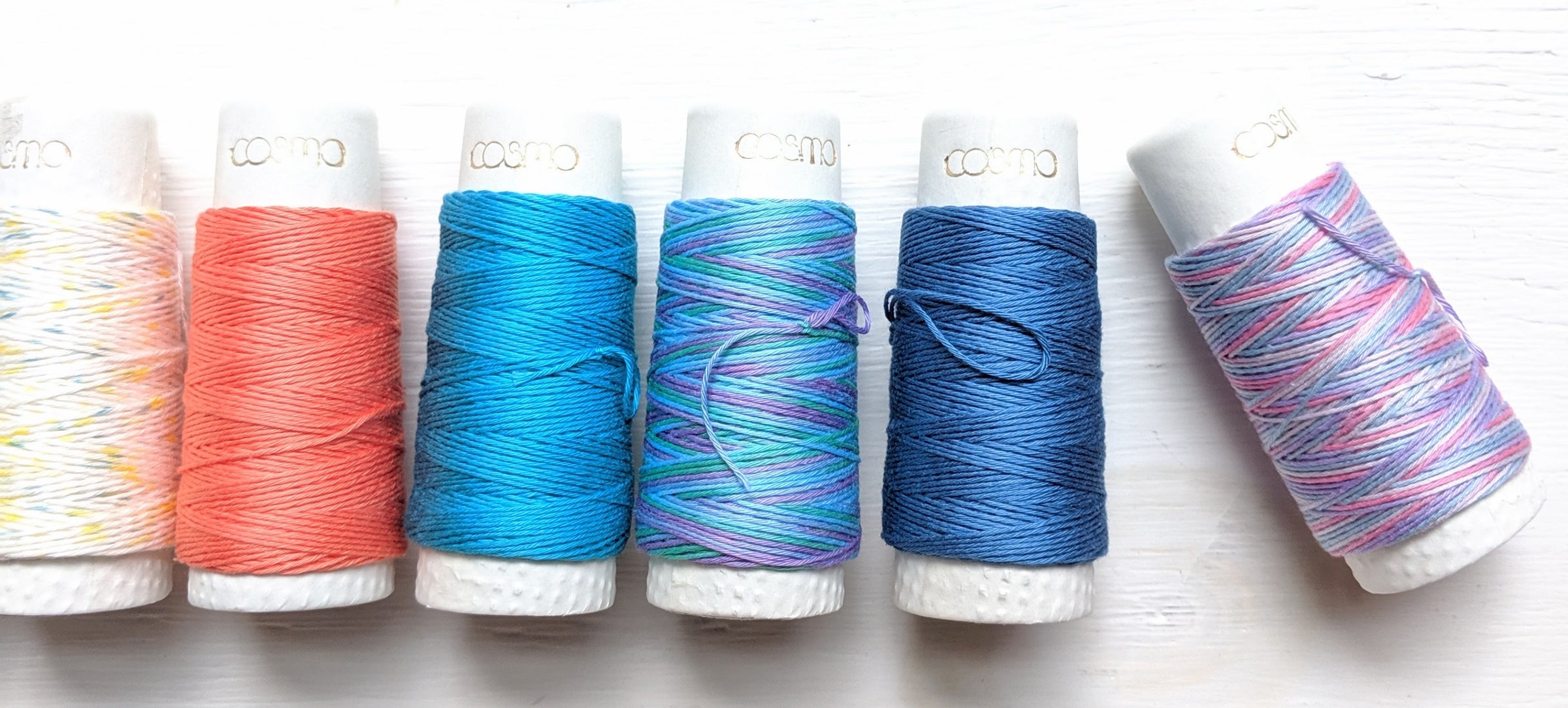 Ready, set, stitch!
Spark Your Journey
We are a Latina-owned, family-run needlework shop bringing you premium hand embroidery and Sashiko supplies from all over the world. Our biggest joy is finding the tools and rare gems that'll make your creative journey a happy one. 
Learn More