Rich, vibrant color, lovely sheen, so easy to use!
Never tried pre wound embroidery floss before, and this has me wanting to get more colors! Three strands is perfect for back stitching embroidery projects, and if I want to use two strands for cross stitch, it's easy to separate out one strand. The floss winds off smoothly, and the variegation is just lovely, great blend of medium to dark reds. Has a wonderful sheen. Doesn't knot or ravel. Highly recommend!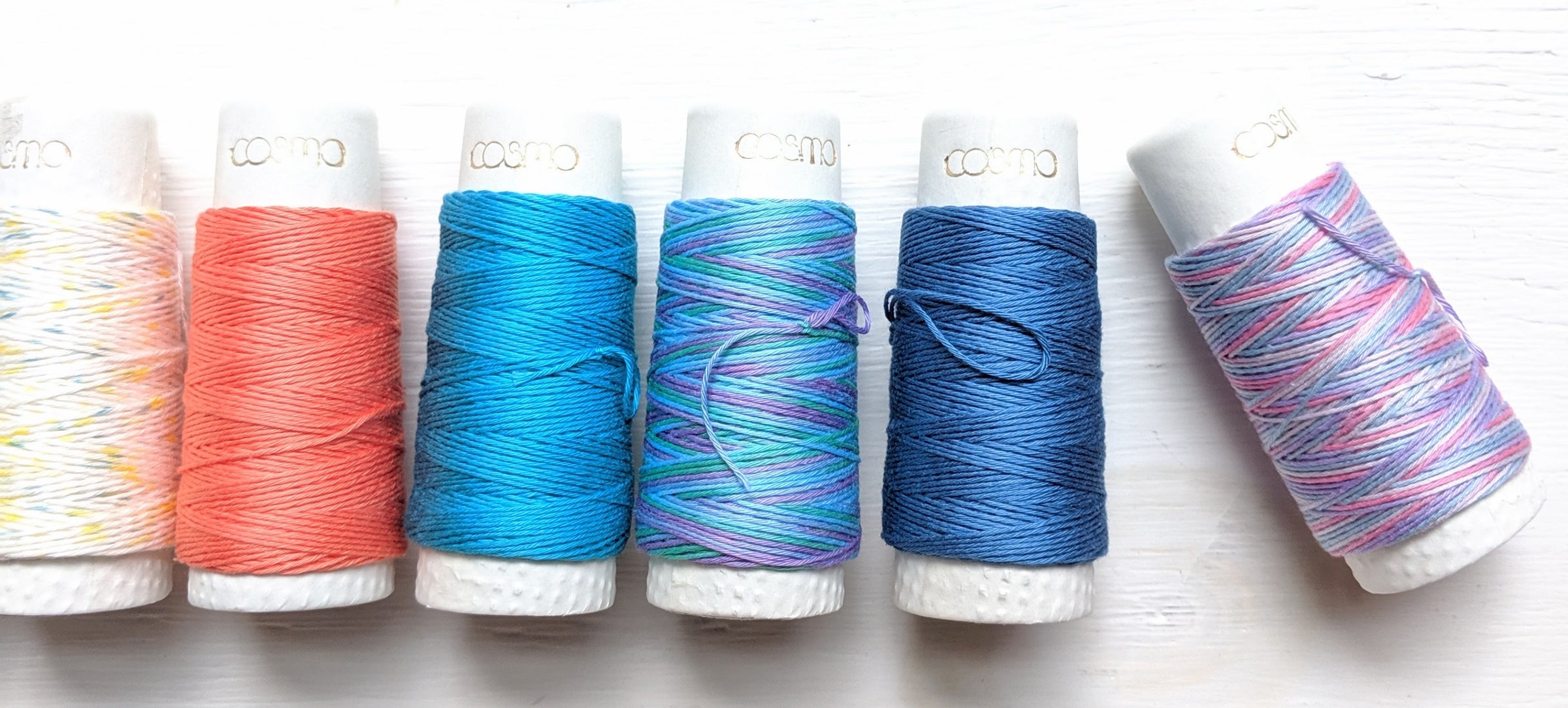 Ready, set, stitch!
Spark Your Journey
We are a Latina-owned, family-run needlework shop bringing you premium hand embroidery and Sashiko supplies from all over the world. Our biggest joy is finding the tools and rare gems that'll make your creative journey a happy one. 
Learn More